Our RELENTLESS team of badasses are here to make dreams a reality. We push the envelope on every build and we fucking LOVE what we do — It's called passion!
Northern California native Bobby Gately grew up in the Bay Area and from the age of 14 was intensely interested in car audio. Growing up with a family of car enthusiasts, he learned about tools, materials and hard work at an early age.
Bobby built his first subwoofer enclosure in the summer of 1989 on the front lawn of his house in Milpitas with borrowed tools and inexpensive materials. This first box for his friend Jason was, of course, just the beginning. 
Over the years, Bobby has acquired an extensive working knowledge of sound technology, trends and manipulation. His mastery of custom fabrication comes from years of material experimentation and technique innovation.
Gately Audio began manufacturing Production and Perfect Fit enclosures in 2017 with an ongoing dedication to building the best quality enclosures in the industry. Bobby relentlessly revised and improved each and every enclosure that was added to the line-up as he still does to this day. Gately Audio is synonymous with quality craftsmanship, a beautiful aesthetic and unmatched performance.
Bobby recruited and trained a team of talented assembly and installation technicians who build and deliver products that exceed expectations and out perform the competition. We appreciate our customers, from the novice to the seasoned bass-head or sound quality audiophile — we're here for you and strive to provide premium level customer service. 
Bobby Gately with an Acrylic Enclosure with Audiobahn subwoofer. 2001
Bobby Gately
Bobby's passion for car audio started at a young age and continues to this day. He trains Brazilian Jiu Jitsu several times a week and loves spending time with his family in Yosemite Valley.
Colt Dunkley
Colt is our Master Installation Tech and has worked at Gately Audio for many years. He loves working on his square body C10 and hanging out with his adorable daughters Baylee and Paislee.
Anthony Gomez
Anthony is the shop's Production Supervisor. His Lincoln Navigator is one of the loudest builds here at the shop, running six Gately Alpha 12"s with 18K watts of power.
Tyson Leman
Tyson has many nicknames here at the shop, many of which are derived from his personal fashion sense. He takes tremendous pride in his work and is known for super clean wiring.
Toby Staley
Toby is a Production Technician who also is a Brazilian Jiu Jitsu Black Belt and Instructor. Toby is married and has two children.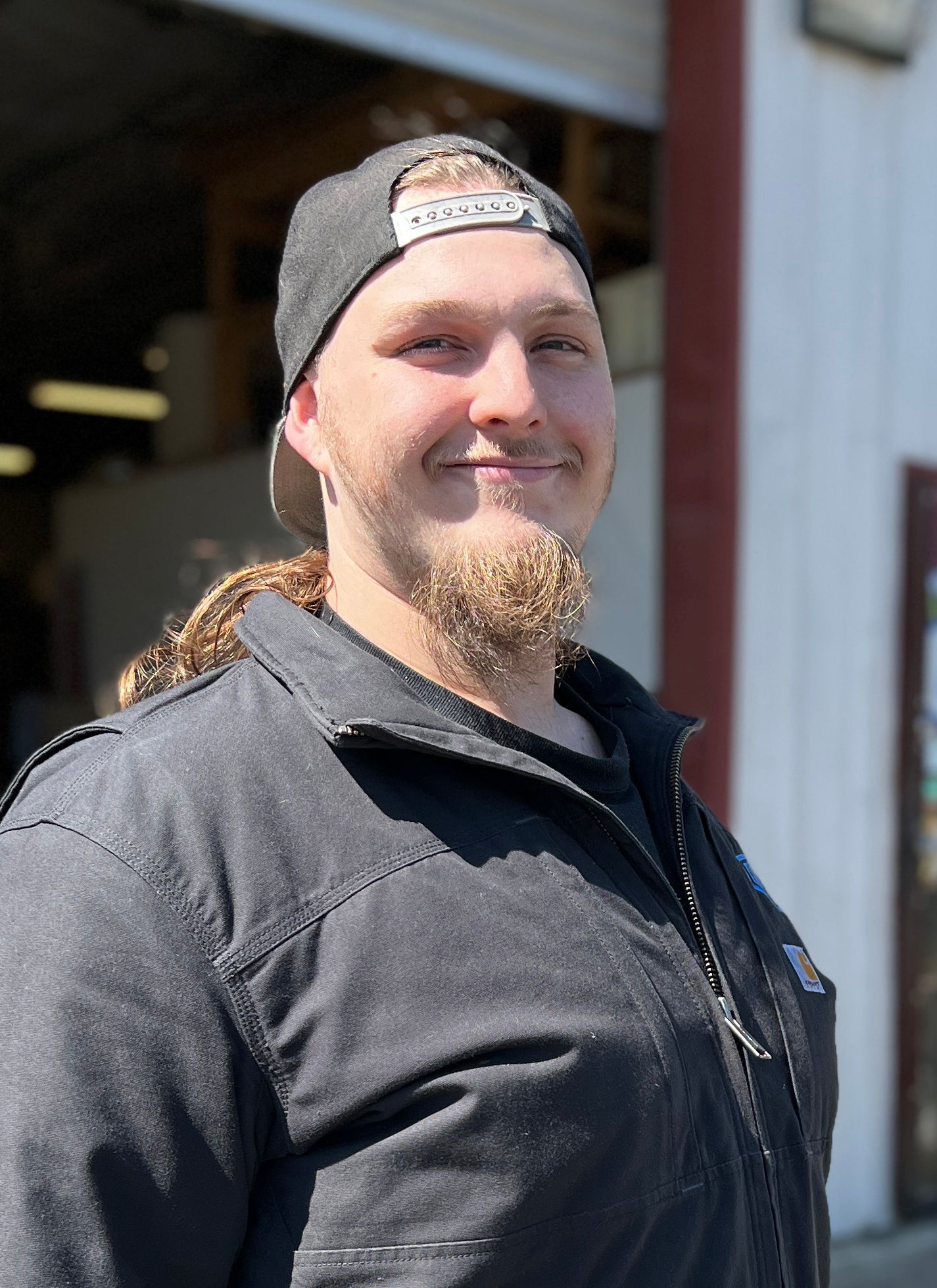 Gavin Givens
Gavin first started in production and is now in the office, working with customers, arranging shipping, making website upgrades and mastering 3D printing. Gavin and Kendell have an active young son, Roman.
Zach Wolf
Zach works in production and often will build elaborate custom enclosures with Bobby or Anthony.
Alison Gately
Alison is the shop mom — marketing, social, photography, website, graphic designer, and office manager.